Click Your State on the map or select Your State from the dropdown to view relevant information.
State-Specific Resources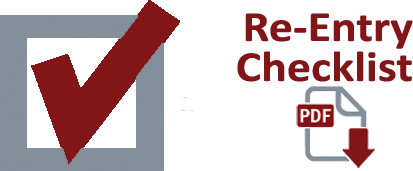 Click a Category to View
Re-Entry Help by Category
Mental Health & Addiction
Disclaimer
The contents of this web page are for general education purposes only. Consult a correctional, legal, medical, career advising, or relevant other professional when making decisions. Links to 3rd party resources does not constitute any endorsement or assurance of quality.